Thomas Cox is the man behind Birmingham-based Table & Thyme and MealFit.
If you haven't seen the delicious-looking Instagram Reels from Table & Thyme, you need to! 
Table & Thyme is an up-scale catering service while MealFit is a delicious, healthy ready-to-eat meal service. There is more to these great services than just that, though. We'll let Thomas go into details.
Growing businesses is something we love to see as a digital marketing agency in Birmingham, AL. It seems Thomas is the king at it!
Why don't you introduce yourself and tell us a little bit about you?
I own a main parent company called MealFit here in Birmingham that originally started out as a meal planning company. 10 or 12 years ago, I was doing meal plans for people all over the world. And the way that came about, I was working in a church. So the backstory is I coached college football for 10 years and really felt the Lord leading us out of that.
I got out of coaching college football and then worked at a church. Well, the guy that was my boss at the church said, hey, can you help me with the meal plan? Well, my background is not in food. I have a history degree and a master's in education administration, all because of coaching college football. But, I got really involved in CrossFit on the front end of that journey. In 2008 got really involved with that and lived in Cookeville, Tennessee, which is really the Mecca of CrossFit and so a lot of fun there, but when you get involved in CrossFit, they really force nutrition down your throat. So I learned about nutrition just from drinking from a fire hose down.
And then I helped my boss with a meal plan. Well, then he told his friend, it's just a domino effect for me. This was a time when you could not go online and get a meal plan for free. So I was charging for meal plans, and we had thousands of clients in 27 different countries. And you can go online now and get a meal plan for free. You couldn't do that 12 years ago. So I did that for a little bit.
And then started working coaching hours again. My wife was very gracious about that. And so I stopped working at the church and started doing the meal planning, but I also started doing meal prep. I was doing meal prep way before the HelloFresh and all the different shipping companies. So we did that for a little bit. And then we started catering. 
I had a 400-square-foot barbecue joint that was working out of no heat, no air. It was great. And then we grew from there into another location in downtown Cookville. I've always believed that you need three sources of revenue. So we were meal prep, we were catering, and then we were a restaurant. It was just lunch, five days a week, but it was pretty good. We were pretty busy. And we grew that. And then we got called to Birmingham to do the food for Highlands College. So for us, what we do here in Birmingham now, we feed Highlands College, we have the meal prep service, and we deliver to like 20 different gyms in Birmingham. And then also we do what I call business catering with MealFit for like everyday businesses. So it's dropping food off at your office. 
In 2019, we started a company called Table & Thyme. And I always credit Alice Head for this. Alice Head worked for Paula Deen, and then she worked for Southern Living, and she's been in the high hospitality world forever. She's really just a great mentor, but also just a very, very wise lady. We were having a conversation one day, and she said, you need to change your name. And I was like, MealFit is the perfect name for healthy catering and meal prep. It's perfect. And she said we'll start another company. So I sat on that for a year, and then I started Table & Thyme in late 2019, and Ari Hicks over at Hopson Rae helped me develop the brand. 
I explain it this way all the time. You've got a Lexus, and you've got a Toyota. And in all reality, they're the same car, but one has a lot more fancy features than the other one. There's also a different price point. So with Table & Thyme, it is a lot more service. MealFit, I'm coming to your office, and I drop the food off. I say, do you need anything? And I leave. Everything's disposable, it's very clean. It's great food. It's just not next-level service as far as just having people there, passing apps, heated shavers, white tablecloths, and things like that. So we started Table & Thyme in 2019. It's been our number one driver as far as the dollar amount of revenue every year the last, I guess, would be three years. So I've enjoyed it. It's been a lot of fun. It's been a lot of fun. I love what we do in the hospitality and food industry because it's not restaurants. I am not a huge fan of restaurants. I love going to them, but I don't want to own one. And I say all that to say everything I cook it's already paid for before I cook it. Whereas at a restaurant, you have to buy those things and hope that someone comes to eat at my restaurant. And it's risky. It's really risky.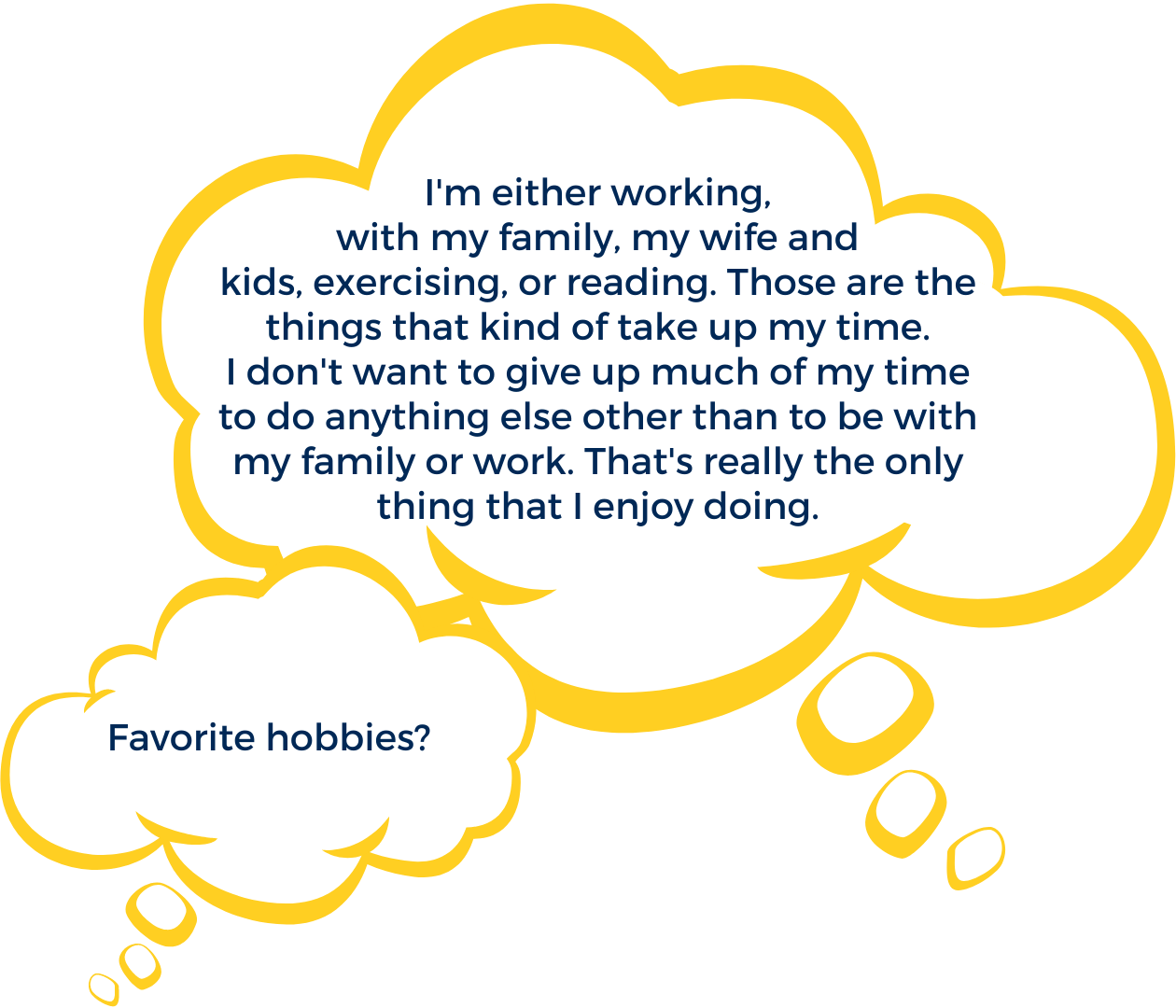 When you and I worked together a little bit, you were working on developing the catering part of MealFit. How has that been going for the last 12 months or so?
I've learned that is a relationship business, that it is a thing where you have to do a good job, number one, which is in every business. You have to do a good job, number one, and you have to get, it's a repeat business thing. So I've got to get in a relationship with people and then get them to continue to use us on a regular basis. That's the main thing. So it's finding those people, finding those like pharmaceutical reps or business admins that are doing lunch every day at their office or every three days or whatever. And I got to get to know them.
The thing that I push back against is I'm not taco mama, Jim and Nick's, or Tzikis that you see on every corner in Birmingham. So I'm not a restaurant, and I'm super thankful for that. But that is a little bit of a drawback because I am not top of mind. But when you use us, we make life easier. And I want Susie the Pharma Rep or Susie the Admin or Johnny the whoever to send a text to me or my team and say, Thursday, 11:30, 45 people, this address, thumbs up, done. And that is the goal of what we do is to make it as easy as possible for people.
I try to tell people all the time we don't do a ton of weddings, but we do a handful of nice weddings. My goal with those, so there's a wedding planner, and then there's an event planner, a corporate event planner. Those are the two big people that we deal with a lot. It's great to deal with them because they know what they want 90% of the time. And if you can build relationships with people that trust you, it makes your life easier because they'll give it to you and let you run with it. But it also is a situation where I am making their life easier because they are trusting me to do whatever service they've hired us to do. And that's a wonderful feeling to know that I am helping them, but also they trust us.
What do the next 12 to 24 months look like for you guys? What's the growth strategy?
I am not concerned with 300%, 500% growth. I know that is possible, but I also know that I would rather grow slow and steady as opposed to just super fast and get out of control. Because when things get out of control, you have a tendency to have more blind spots.
I want to try to avoid those blind spots as much as possible. So the strategy for us is to continue to create more relationships with Table & Thyme and deliver the best service possible. That's so obvious though, but I'll say this, this sounds really silly again. The number one thing that helps us in getting business and growing is calling people.
And that sounds so silly. I did a video about calling back. Just call people back. Just pick up when someone calls. If you don't answer, call people back. And I can't tell you how many people from the mortgage industry, from the construction industry, from the planning industry, they were all over the map. And they were like, absolutely. If you just call, I can't tell you how many times I've heard, hey, I've called four caterers, and you're the only one that's called us back.
So that is number one. I think number two is from a digital standpoint, trying to do more video content for people because people like video. It catches their eye. I'm not doing a ton of SEO. I'm doing some Facebook, some social media ads. But it's just continuing to get more customers and do a good job and get them to repeat and then tell their other friends. 
One of the things we did add though, is we started doing these fresh food vending machines. And I think we've got nine of them right now. And they're doing well. We've got them in a couple of hospitals and things like that. So it's been really, really good. The biggest thing is finding a location that can make you money and have enough foot traffic to make you money. Because there's always someone in the crowd that wants something a little bit healthier than just vending foods. So it's been really good.
You're looking at that organic growth, which does make a whole lot of sense. Social, has that been a driver for you guys?
For Table & Thyme, yes. We have a form that says, hey, how did you hear about us? It's two things. It's Google and Instagram. Those are the two things. And so with what we do with Table & Thyme, it's really, really pretty, a higher-end experience. And so when we can make the food look great, that's one of the first things we hear is, hey, your food looks so beautiful, great, thank you. And then, we proceed from there. We are higher end, we are expensive as far as those things are concerned, but people want a great experience, we can deliver on those things for sure.
I've noticed your videos, your how-to videos on social for making certain things. And I've definitely stopped and watched a handful of those.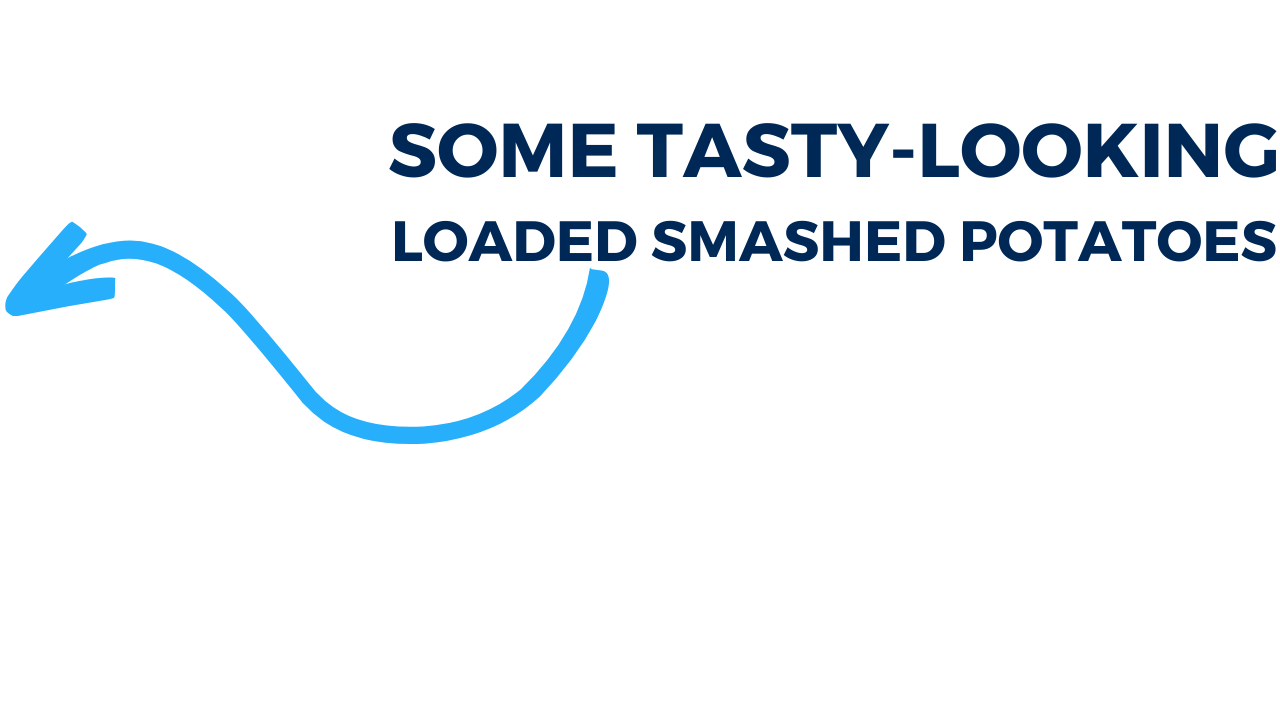 Do you see any next steps that you're thinking about doing? Is there anything new out there on the horizon that you're looking at?
For me, we've set up a really good team. We've got a good team from a non-kitchen staff, and I've got a really good team in the kitchen. So for me, personally, what I'm trying to do is to, any of the money that we make, I'm trying to deploy that capital into buying more businesses, more things that can create more income for us. Some of those things may have to do with MealFit and Table & Thyme, and some of them don't.
So for example, we just bought a destination wedding planning business in Costa Rica. So it is one of the top locations in the world for destination weddings. And there's a bunch of great places down there to get married. And there's a trend of two things. People are waiting until an older age to get married, and the people in their late 20s, early 30s, and even their late 30s who are getting married for the first time aren't going to spend $250,000, $300,000 on a wedding. 
We're looking for people that are getting married a little bit older and have second marriages. Local weddings can be so expensive because when Gaylel and Katherine get married, there is social pressure from Katherine and from Gayle to invite all these people to be at this event. Instead — Hey, we're getting married in Costa Rica. We would love for you to come, but if you don't, I totally understand. And so what that does is it cuts back on the cost a little bit. Now, it's still expensive to go to Costa Rica and get married, but it's not near what it would be with all the social pressure here in the States to get to have 300 people at a wedding.
I've got a planner in place, and she does a wonderful job. And we've just bought it, and we're going down in a couple of weeks to meet everybody and introduce ourselves as the new owners. Because this business has been going for over 20 years. The lady that's running it is getting out. She wants to do more PR stuff. And the crazy thing is the website is weddingscoastarica.com.
That's awesome! How did you find it?
I follow Cody Sanchez on social media. And Cody's whole thing is "screw Wall Street. We need to get back to Main Street." So she is more of a proponent of people owning businesses and people shopping locally and things like that. And she has talked about it for years of, hey, there's millions of baby boomers retiring that have owned their own business that wants to get out, but they just think they just have to shut their doors. Go buy the business, and put something into it that they haven't been doing. I can't tell you how many business owners I've talked to in their 60s and 50s, 60s and 70s said, we haven't marketed in years. I spend $0 on marketing. But they haven't grown astronomically over the years, or hey, we got all we want. I can't hear how many times they've heard, hey, where's business we wanna be? Which is great, but what if you added some tech? What if you added some more highly skilled people? What if you had some people that could help grow that thing? What could it be? Let's keep people in place. Let's keep existing workers in place if possible. Cause a lot of times you have a small business owner that employs five families. I got 12 families down there that I employ. That's a lot of mouths that my business feeds. And so from that, I've been posting online, like, hey, I'm looking for a business to buy. If you want to retire, let me know. I'd love to have a conversation with you.
And I've had four or five conversations. I've had a conversation with a lawn care guy. I've had a conversation with a lawn spray company. I've had a conversation with a construction guy. And this lady reached out and she says, hey, love to have a conversation with you. This is what I'm looking to do. And we just started going down the rabbit hole, and we bought the business. So we are beyond excited about the possibility of this thing growing. Where it's based here, it's based where we are.
We put together all the travel, all the weddings, all the locations because we're preferred vendors. We're the preferred planner at some of those places. And then we put planners and vendors in place there, and then they show up and get married. It's extremely easy as far as just like, again, I get back to the same things. I wanna make your life easier. And so we're planning those things for those people. They show up, and we're in constant contact with our team.
We love catching up with Thomas and hearing about all his endeavors. He is certainly a go-getter! 
As a digital marketing agency in Birmingham, we love hearing how Instagram Reels are being utilized to showcase Table & Thyme and the success of organic social. Also loved Thomas's advice to always have three things bringing in money. What would your three things be? If you can't manage three, even having something that is a passive income aside from your active income may be great. 
We will be in touch to learn more about weddings in Costa Rica!